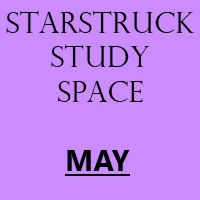 WHO: Dancers with breaks in their schedules.
WHAT: A quiet, supervised space to do homework or eat
snack/dinner.
WHERE: Starstruck Satellite Building
**Located across the back alley**
WHEN: Space offered on weeknights and weekends
Monday - Thursday from 4:30pm-8:30pm
Saturday & Sunday - Open during company rehearsals
COST: $30.00 a month
HOW TO SIGN UP:
Register in your portal under CAMPS & EVENTS.
**Dancers who are signed up may use the space as often as often as needed during the month!